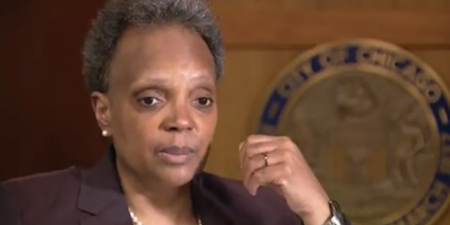 JournalismPakistan.com May 28, 2021


CHICAGO—Chicago Mayor Lori Lightfoot is facing a lawsuit from a local reporter over her preference to give one-on-one interviews only to journalists of color for one day.
The discriminatory move has resulted in angering white reporters. In this regard, Thomas Catenacci, a reporter with the conservative outlet The Daily Caller, has announced to sue the mayor for refusing to grant him an interview.
Catenacci claims that he submitted three interview requests to the mayor's office this month and received no response. He accuses Mayor Lightfoot of violating his equal protection rights under the 14th Amendment, as well as his 1st Amendment rights.
"Preventing journalists from doing professional duties in such a blatantly discriminatory way is entirely wrong and unethical," the reporter said, looking forward to holding the mayor accountable.