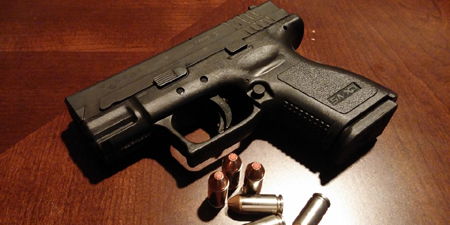 JournalismPakistan.com May 02, 2018


BANGKOK - A Filipino journalist died on Wednesday of injuries sustained in a shooting attack on April 30 in Dumaguete City in the island nation's central region, according to news reports.
The Committee to Protect Journalists condemned the shooting and called on authorities to identify those responsible and swiftly bring them to justice.
Edmund Sestoso, a broadcast reporter with Dumaguete's DYGB-FM radio station, was shot several times at around 10:00 a.m. on April 30 by an unidentified gunman while he was returning home on a public transport pedicab after hosting his morning public affairs program, according to reports. Sestoso sustained gunshot wounds to his chest, leg, and stomach, the reports said.
The National Union of Journalists Philippines (NUJP), a local press freedom group, and news reports stated that the gunman then shot out the tires of a pedicab that was preparing to take Sestoso to a local hospital before fleeing the scene on the back of an unidentified person's black motorcycle.
Sestoso received emergency care at the Silliman University Medical Centre Foundation in Dumaguete City. He died on Wednesday shortly after 3:00 p.m., according to the Philippine Inquirer news website.
"Authorities must leave no stone unturned in identifying and prosecuting those responsible for the heinous killing of journalist Edmund Sestoso," said Shawn Crispin, CPJ's senior Southeast Asia representative. "Until President Rodrigo Duterte does more to break the cycle of impunity in media murders, these wanton killings will continue on his watch."
The Presidential Task Force on Media Security, a government body created by Duterte to resolve media murder cases, issued a statement saying it had launched an investigation into Sestoso's killing. The statement said there was a "possibility" that Sestoso's murder was related to his work as a journalist.
Presidential Communications Undersecretary and the task force's head Joel Sy Egco said without elaborating that there could be similar incidents against journalists before and during upcoming elections in the region, according to a GMA News report.
Sestoso's wife, Lourdes Sestoso, told local broadcaster ABS-CBN News that her husband had received threats related to his radio broadcasting before his killing. The report did not specify the nature or source of the threats.
The Philippines ranked fifth on CPJ's most recent Impunity Index, a quantitative ranking of countries worldwide where journalists are killed, and the murderers go free. – A CPJ News Alert