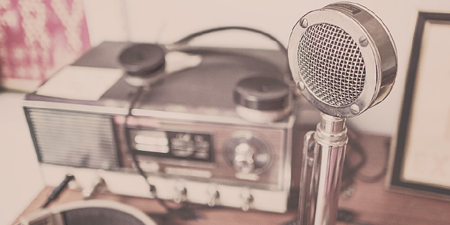 JournalismPakistan.com January 20, 2018


NEW YORK - The Committee to Protect Journalists has called on Pakistani authorities to immediately reverse the order issued to close the Islamabad bureau of Radio Mashaal, the Pashto-language service of U.S. Congress-funded Radio Free Europe/Radio Liberty (RFE/RL).
The Interior Ministry Friday ordered the office's immediate closure in light of recommendations made by the Inter-Services Intelligence, according to news reports. Radio Mashaal, a news website, and radio station broadcasts from Prague, Czech Republic, but has a bureau and some staff based in Islamabad, according to RFE/RL.
According to RFE/RL, the ministry said in its closure order that Radio Mashaal's programs were "found against the interests of Pakistan and are in line with [a] hostile intelligence agency's agenda." The move comes at a time when relations between Pakistan and the United States have frayed, RFE/RL reported.
"The order to close Radio Mashaal's office in Islamabad is a draconian move by Pakistani authorities and a direct threat to press freedom in the country," Steven Butler, CPJ's Asia Program Coordinator, said from Washington D.C. "Radio Mashaal is an important source of information in Pakistan and should be allowed to continue operating in the country without further harassment from the government."
CPJ did not receive an immediate response from the Islamabad Police chief to an email inquiry and was unable to reach the interior ministry's media director via phone.
The order also accused the station of portraying Pakistan as a "hub of terrorism;" propagating the idea of Pakistan as a "failed state;" showing Pashtun populations in the Federally Administered Tribal Areas, Khyber Pakhtunkhwa, and Balochistan as "disenchanted with the state;" and "distorting facts."
In its news story, RFE/RL President Thomas Kent said RFE/RL is "extraordinarily concerned by the closure" of Radio Mashaal's office in Islamabad and is "urgently seeking more information about the Pakistani authorities' intentions," adding that the station is "an essential source of reliable, balanced information for our Pakistani audience." – A CPJ News Alert