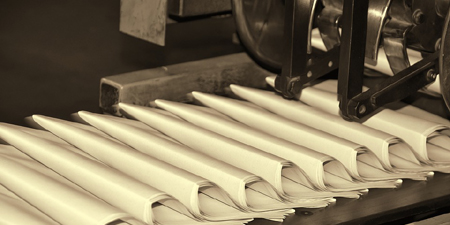 JournalismPakistan.com September 11, 2017


ISLAMABAD – Dawn newspaper said Monday that the proposed Pakistan Print Media Regulatory Authority (PPMRA) Ordinance was shocking and malicious in intent and must not be allowed to become law.
In an editorial - Will draconian press law go ahead? – the paper commented it was a sinister law that regards the press and the public's right to information as threats to the state.
"If the inconceivable is permitted to come into existence, the Pakistan Print Media Regulatory Authority will abolish any semblance of press freedom in the country, reducing the media and the public that relies on it for information to virtual dependence on state propaganda and official, biased versions of news, information, analysis and opinion."
The Press Council of Pakistan has said that no "repressive laws" were being prepared, but the draft is said to have been under discussion by its members.
The paper said that "the possibility of jail terms for journalists and publishers and raids on the offices of publications deemed to violate the authority's rules and edicts is nakedly coercive. Stacking the new authority with two-thirds of members from outside the media and granting the state the power to select the non-media members is akin to imposing state control. Perhaps most damningly, the utter secrecy in which the proposed law has been drafted speaks to the malicious intent of those behind the move."
The editorial pointed out that the government had failed in its democratic duty by allowing the PPMRA draft to even come into existence.
The paper called on the media to unite and oppose the PPMRA Ordinance if the idea was not dropped.