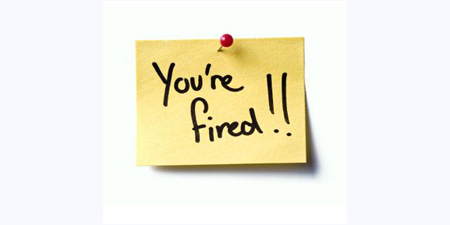 JournalismPakistan.com August 03, 2018


ISLAMABAD – The Pakistan Federal Union of Journalists (PFUJ) has condemned the retrenchment of Geo TV employees and accused the channel's management of committing contempt of court.
Beside Geo, Nai Baat newspaper and Neo TV have also sacked more than 13 staff members.
The Supreme Court of Pakistan had ordered all media groups including Jang and Geo to pay salaries to their workers but instead of doing so, Geo management has started retrenching staffers.
This amounts to contempt as the court had ordered not to lay off any employee, a statement issued by PFUJ President Afzal Butt and Secretary General Ayub Jan Sarhandi said.
The statement said that Geo has laid off at least four low paid employees without citing any reason. "We do not accept these layoffs and will fight for the rights of these workers," the statement said.
It said the matter would also be raised before the Supreme Court and all other relevant forums.
" We call upon Jang and Geo management to immediately reinstate all the sacked employees and pay salaries to their workers without any further delay."
Butt and Sarhandi also Neo TV and Nai Baat managers to desist from sacking their employees.
"We are also receiving reports from our colleagues in Nai Baat and Neo TV that the management of these two organizations has sacked their employees.
" We call upon all the managers to desist from such illegal labor practices otherwise we will be holding protest demonstrations outside their offices," the PFUJ statement said.