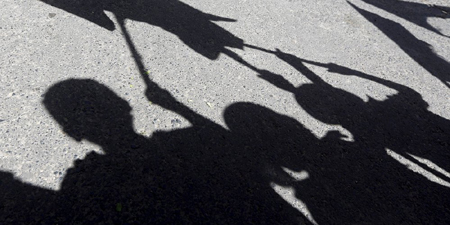 JournalismPakistan.com October 01, 2018


ISLAMABAD - The Pakistan Federal Union of Journalists (PFUJ) has called for a nationwide protest on October 9 against retrenchments in the media, non-payment of salaries, unannounced censorship and registration of treason cases against media persons.
The PFUJ took this decision during its Federal Executive Council (FEC) meeting at the Abbottabad Press Club, according to Dawn.
The FEC meeting was attended by representatives of journalists from across the country to devise a comprehensive strategy for launching a long struggle not only for the economic rights of media workers but also to protect the freedom of expression as enshrined in the Constitution.
"The state institutions are trying to control the media through curtailing their advertisements, hampering the distribution of newspapers and taking off-air those television channels who do not toe their line," the FEC said in a statement.
"These state actors are also trying to harass the working journalists through front men or other government departments to initiate cases of treason or register FIR against them under Anti-Terrorism Act."
The PFUJ decided to launch a struggle against these state actors and to expose them and their designs and has decided to form a united action committee. - Agencies