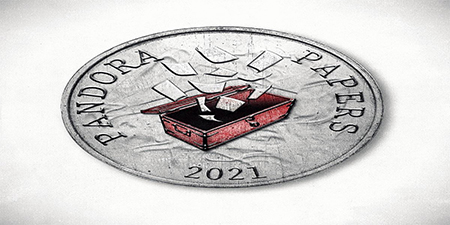 JournalismPakistan.com October 04, 2021 Cherie Conela



ISLAMABAD – The international scandal unfolded by the International Consortium of Investigative Journalists (ICIJ), dubbed as Pandora Papers, unveiled several Pakistani media owners allegedly having offshore companies.
"Mir Shakil Ur Rehman [owner of Jang Group] is also mentioned in the #PandoraPapers. Credit to @geonews_urdu n Mir Family," TV anchor Shahid Maitla stated in a tweet.
Besides Mir Shakil ur Rehman, Dawn CEO Hameed Haroon, Express Media Group CEO Sultan Ali Lakhani, BOL Media Group CEO and Chairman Shoaib Ahmed Shiekh, and late owner of Pakistan Today Arif Nizami also owned offshore companies, The News reported.
The ICIJ report disclosed that Mir Shakil, the country's most prominent media organization owner, holds an offshore company registered as Brookwood Ventures Limited in the British Virgin Islands (BVI). At the same time, Rehman negated to comment on the current matter, saying the company was already "declared."
According to the Pandora Papers, Dawn CEO Hameed Haroon owns Bardney Limited, registered in the Republic of Seychelles. Similarly, the list also includes Century Media Network, owned by Sultan Lakhani—the owner of Express Media Group. Meanwhile, Lakhani responded to the allegations saying 'all companies are legal' under applicable laws.
Renowned journalist and founder of Pakistan Today Arif Nizami, who passed away recently, was also among those listed in the 'Panama-2' scandal. Nizami owned New Mile Production Limited in BVI incorporated in July 2000 with him, and his wife declared as its beneficial owners. Nizami and his wife held investment portfolios with a private bank.
However, Chairman and CEO of the BOL Media Group and Axact, Shoaib Ahmed Sheikh, said that the ICIJ's report that accused him of owning an offshore company was malicious, ill-willed, and misleading.
Amna Butt, an employee of Gourmet Group, which owns the GNN TV channel, also holds an offshore company, Gourmet Holdings Limited, in the BVI jurisdiction