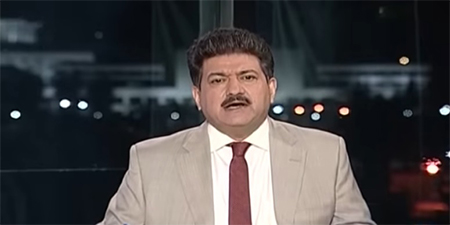 JournalismPakistan.com August 07, 2021


ISLAMABAD—Pakistan's press, once a fertile breeding ground for reporters and activists, has become a graveyard of murdered careers. This is what Hasan Ali, a journalist based in London, has noted in his article published in an US paper.
The media landscape in Pakistan is notoriously complicated, the journalist mentioned in his article under the title: Inside the Fight for Press Freedom in Pakistan.
The country ranks 145 out of 180 on the Global Press Freedom Index, and its prime minister, Imran Khan has just been named a "predator" by Reporters Without Borders. It is a climate that has become so unsafe for journalists that some have fled the country in terror.
To counter the censorship being imposed by the military, several prominent journalists have started broadcasting on YouTube—but this avenue is also on the verge of being closed.
The government is proposing a measure to make the freedom to publish on social media contingent on obtaining a license from the state. If passed, the Pakistan Media Regulatory Authority ordinance would be the latest in a long series that have been used to put limits on freedom of expression.
Viewpoints of several Pakistani journalists, such as Hamid Mir (pictured), Munizae Jahangir, Najam Sethi, and Talat Hussain are also part of the report.