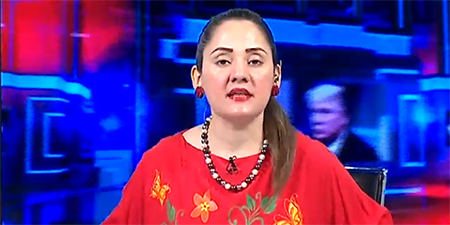 JournalismPakistan.com November 02, 2021


ISLAMABAD—Former Chairman of Ruet-e-Hilal Committee Mufti Muneeb-ur-Rehman and head of Sailani Welfare Trust Maulana Bashir Farooqi have refused to appear in television presenter Gharida Farooqi's show.
Gharidah announced on Twitter that "Mufti Muneeb and Maulana Bashir were invited to my TV program for giving answer to questions. But both religious leaders refused, saying that neither we talk to women nor we give interviews to them."
Their refusal to interact with a woman drew mixed reaction from social media users.