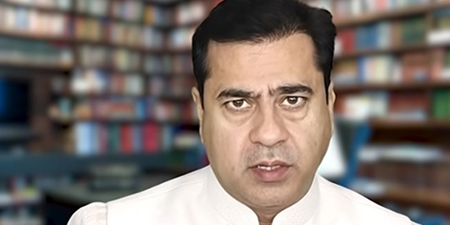 JournalismPakistan.com May 23, 2022


LAHORE—The Lahore High Court (LHC) has accepted Express News anchorperson Imran Riaz Khan's plea for protective bail after multiple sedition cases were registered against him.
The journalist said in the petition that he was currently residing in Lahore.
Most recently, Sindh police lodged a case against him at Thatta's Dhabeji police station under Sections 131 (incitement to mutiny), 153 (provoking to cause riot), 452 (trespassing), and 505 (statement conducing to public mischief) of the Pakistan Penal Code (PPC).
According to the FIR lodged, the complainant Aashiq Ali Qureshi took the stance that he heard Khan allegedly "fuming" against the army and the institutions in a "derogatory and provocative language" on social media.
"I am a patriotic citizen, and I am shocked and hurt by how anchor Imran Riaz Khan has spoken on social media against Pakistan Army and state institutions," the FIR read.
The case against Khan is the latest in a series of FIRs lodged against some journalists on similar charges, including sedition.