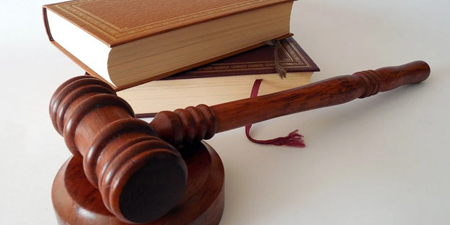 JournalismPakistan.com November 19, 2020


ISLAMABAD—The issue of leading journalists becoming part of a petition filed in the Islamabad High Court by the Pakistan Human Rights Commission over a PEMRA ban on showing speeches of proclaimed absconders generated a heated debate on Twitter.
Muhammad Ziauddin, Ghazi Salahuddin, Najam Sethi, Nasim Zehra, Amber Rahim Shamsi, Gharidah Farooqi, Mohmal Sarfraz, Mansoor Ali Khan, Zahid Hussain, Asma Shirazi, Saleem Safi, and Syed Ejaz Haider have been mentioned as petitioners along with HRCP and Pakistan Federal Union of Journalists.
IHC Chief Justice Athar Minallah, according to Dawn, made clear that the "court cannot grant relief to an absconder" while hearing the petition. The petition challenges Pakistan Electronic Media Regulatory Authority (PEMRA) order to ban speeches, interviews, and public addresses by proclaimed offenders.
PEMRA banned such speeches after former Prime Minister Nawaz Sharif spoke aggressively against the military leadership while addressing the opposition alliance Pakistan Democratic Movement's public meetings.
Asma Shirazi was not happy with the petition's contents. In a tweet, she said, "Based on the principal of Freedom of Expression I gave my consent to be part of the HRCP and PFUJ petition. But the petition in the form it is presented in the court is not what I agreed to nor I want this matter to be viewed from a specific person's point of view."
In a follow-up tweet, she demanded improvement in the petition. "My view is clear that this matter should be looked at with reference to fundamental rights enshrined in the constitution 19A. So the petition in the current form needs to be improved & should address clearly the core principal of freedom of speech regardless of individuals."
Abbas Nasir, a former Dawn editor, did not like the fact that journalists decided to become part of the petition without reading it. "What a shame. Leading lights of the media consented to being part of a petition they had not read. Wow. Hope their journalism is better informed."
However, veteran journalists Muhammad Ziauddin tried to defend his decision. "I would sign any petition questioning PEMRA's directives because being a branch of Information Ministry, it can't serve as a regulator in the true sense & its decisions would, therefore, be2 protect& promote the interests of the government and not the state."
Sabir Shakir said in an Urdu tweet that a number of faces had been exposed.
Many Twitter users called for banning these journalists. They thought that by becoming part of a political petition, they had violated journalistic norms. Some shared a clip of PMLN leader Mussadiq Malik in an ARY talk show. He said on the program that petitions challenging the ban on showing former prime minister's speeches would be challenged by the party and leading journalists.
Gharidah Farooqi said the petition should not be seen as person-specific. "Having made my stance/point absolutely clear re the IHC petition via earlier tweets/broadcast; not in favour of person specific laws/reliefs whatsoever; but in a broader general issue of media/press freedom and freedom of speech/expression as per Constt/Law of the land."
In a tweet, Moeed Pirzada claimed Nasim Zehra had withdrawn her name from the petition. "Nasim Zehra was mislead & has rightly withdrawn her name from this strange "unethical petition" in political support of an absconder! Courts had earlier rejected a petition to ban Nawaz speeches & argued that its PEMRA's job! Don't grace a criminal!"