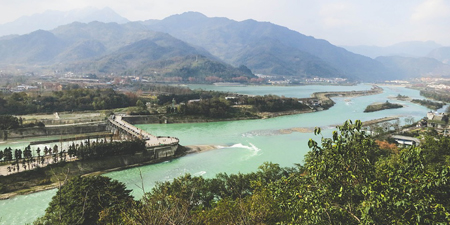 JournalismPakistan.com May 15, 2018


Two Hong Kong-based journalists were attacked as they covered the 10th anniversary of the Sichuan earthquake on May 12, 2018.
The journalists were physically attacked and had their equipment damaged. The International Federation of Journalists (IFJ) and its affiliate the Hong Kong Journalists Association (HKJA) have condemned the attack.
On May 12, Chan Ho-Fai, of i-Cable Television, and Lui Tsz-Kin, from Commercial Radio, were covering the memorial services for victims of the Sichuan earthquake in one of the affected areas, Dujiangyan City. After the memorial service, Lui told the IFJ that he went back to his vehicle to start filing his report when three people approached him.
Lui said: "I was surprised, though I have anticipated I will be blocked by unidentified people whenever media is reporting sensitive incidents. They opened my door and immediately tried to drag me out of the car, the other one was snatching my bag which carried all of my journalistic materials and belongings. They repeatedly asked me 'Who are you? What have you done?'"
During the scuffle, Chan noticed Lui being surrounded and started recording the incident on his cell phone. Two men then approached Chan and stopped filming. The men grabbed his arms and took him to the river, where they threw him to the ground, punching and kicking him in the face and body. He repeatedly cried out for help, and after several minutes two officers from the local Propaganda Department arrived and stopped the attack.
Chan told the IFJ that the officers blocked him from seeing Lui following the attack. He also demanded the officers investigate, but they claimed not to know the identities of the attackers and didn't guarantee they would follow up. Chan had visible injuries on his face, wrists and hands and had to seek medical treatment at hospital. Lui was not injured but photos on his camera were deleted.

The incidents were widely reported by the Hong Kong media. The head of the Sichuan Propaganda Department detained two of the attackers and made them apologise to Chan. According to Hong Kong-based Ming Pao Daily, the quake victims identified the attacks and gave their identities to the local officials.
I-Cable Television and the HKJA issued a statement condemning the attacks. They demanded the relevant departments in Hong Kong and China investigate the case.
Hong Kong's Chief Executive, Carrie Lam, expressed concerns over the cases and said she had contacted the State Council's Hong Kong and Macau Office and the Sichuan Branch to discuss. She praised the Sichuan officials for 'keeping an open mind' and swiftly acting to detain the two attackers.

The IFJ said: "The attacks on Chan and Lui are unfortunately not the first of their kind, especially for journalists reporting on sensitive topics or in sensitive areas. Although in his incident the attackers apologised, that does not lessen the seriousness of the incident and need to ensure it does not happen in the future."
The IFJ and HKJA demand an investigation by the Hong Kong Government and ensure the safety of journalists across Hong Kong and China. - IFJ media release