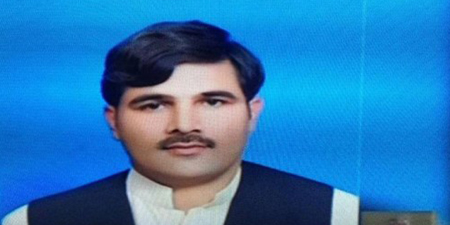 JournalismPakistan.com October 16, 2018


HARIPUR – Unidentified assailants on Tuesday shot dead Muhammad Sohail Khan, a reporter with K-2 Times newspaper in Hattar area of Haripur district (Khyber Pakhtunkhwa).
Khybernews.tv reported that the gunmen opened fire on Sohail while he was returning from the district court. He died on the spot.
The website said that Khan had reported against a drug peddler whom the police later arrested.
Quoting sources, khybernews.tv said the drug peddler's son, angered by his father's death, had killed Khan.
In June last year, Bakshish Elahi, bureau chief of K-2 Times was shot dead, also in Haripur.
Photo courtesy: khybernews.tv