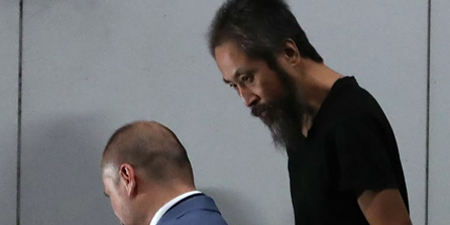 JournalismPakistan.com October 29, 2018


Japanese journalist Jumpei Yasuda has been released, three years after he was abducted in Syria.
The International Federation of Journalists (IFJ) joins its affiliates the Japan Federation of Newspaper Workers' Unions, Shimbunroren and Nipporo (Labor Union of Japan Public Broadcasting Company) in welcoming the release of Mr. Yasuda and calling on the Japanese people to welcome him home safely.
Jumpei Yasuda was abducted in June 2015 after traveling from Turkey to Syria to report on the country's civil war. According to BBC, Yasuda was held by the al-Qaeda-linked group Hayat Tahrir al-Sham, which was once known as al-Nusra Front. He was released on Wednesday, October 24 and arrived back in Tokyo on Thursday. He returned to Japan to celebrations from his family but was also widely criticized online for his reckless behavior.

Yasuda's release comes four months after a video surfaced online asking for immediate help for his release.
Minami Akira, President of the Japan Federation of Newspaper Workers' Unions, Shimbunroren said: "When Japanese abductees are released, they are often met with criticism in their home country. Japan Federation of Newspaper Workers' Unions calls for society receive back journalists who were taken hostage with warm welcome and express happiness for his safe return instead of demanding apology or blaming the victims for a lack of responsibility."

Mr. Yoshi Okuda, IFJ Tokyo representative said: "We, Japan freelance union members are glad for Mr. Yasuda's emancipation."
Masatoshi Nakamura, President of Nipporo (Labor Union of Japan Public Broadcasting Company) said: "It is pleasing that he was released. It is necessary to consider whether the method of securing safety during the reporting is enough, and the security system in case of emergency is enough. We have to make a stronger framework for security when reporting."
The IFJ said: "We welcome and celebrate the release of Jumpei Yasuda after more than three years detained in Syria. The ongoing abduction of journalists and media workers in areas of conflict must end. Journalists should be free to do their jobs without fear of abduction across the world." – IFJ media release/Photo: AFP