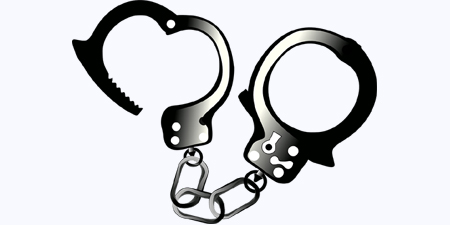 JournalismPakistan.com November 23, 2017


Indian police have arrested a senior army officer for the murder of a journalist shot dead while investigating allegations of financial fraud against him.
Reporter Sudip Dutta Bhaumik was allegedly killed by a junior officer when he went to a paramilitary base in the northeastern state of Tripura Tuesday to investigate a story.
Police said Tapan Debbarma, the commandant of the Second Tripura State Rifles, was arrested Wednesday on charges that he ordered his bodyguard to shoot the reporter.
"He (Debbarma) was arrested yesterday and produced before the magistrate. He has been remanded to 10 days of police custody," local police superintendent Pradeep Dey told AFP on Thursday.
"His security guard Nandu Reang was arrested on Tuesday."
On Wednesday, Bhaumik's editor Subal Kumar Dey said that the murder was linked to articles the reporter had written.
The journalist worked for the leading Bengali newspaper Syandan Patrika in Tripura where several tribal militant groups oppose Bengali-speaking immigrants.
He was the third journalist to be killed in as many months in India. Newspapers in Tripura on Thursday carried blank editorial pages in protest.
In September, a reporter in the state was lynched by a mob during clashes between police and warring political factions. His mutilated body was found the next day.
Also in September, gunmen shot dead renowned journalist Gauri Lankesh in the southern city of Bangalore.
No arrests have been made in her killing, but some believe she was targeted for her outspoken criticism of Hindu nationalism.
The Committee to Protect Journalists says 41 reporters have been killed in India since the early 1990s, a figure that excludes the two latest deaths in Tripura. - AFP