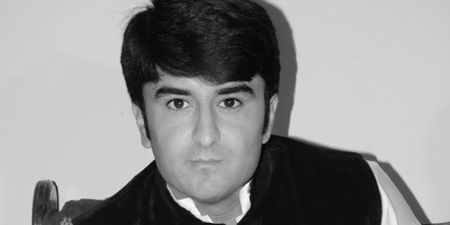 JournalismPakistan.com July 03, 2017


ISLAMABAD – Pakistani freelance journalist Haroon Janjua has been selected for a fellowship by the South Asian Journalists Association (SAJA) to report on major events in the region.
His project "Repatriation of Afghan Refugees from Pakistan and their resettlement in Afghanistan — issue, challenges and humanitarian crisis" was among two winning recipients for the SAJA Reporting Fellowship.
Janjua will do a series of stories on Afghan refugees for New York-based Refugees Deeply, an independent digital media project dedicated to covering the refugee crisis globally.
"The program is aimed at promoting a rare element in 24/7 news cycle journalism - in-depth and follow-up reporting on major events relating to South Asia or South Asians, long after the breaking news crews have moved on," Nina Sen of SAJA said.
SAJA serves as a networking and resource forum for journalists of South Asian origin as well as for journalists and others interested in South Asia and the South Asian diaspora.
Janjua has reported on security issues, militancy, economy and human rights for The Times, Fox News, Huffington Post, Refugees Deeply, Los Angeles Times, Nikkei Asian Review, Organized Crime and Corruption Reporting Project, Dawn, and The Nation among others.
He is recipient of 2015 United Nations Correspondents Association Award and holds the 2015 IE Business School Prize for best journalistic work on Latin America's economy. He also won the Global Media Award from The Population Institute Washington DC in 2015.
Last month, Janjua was awarded the 2017 International Corporate Social Responsibility Excellence Award in London for his stories on socio-economic issues that showed spirit of the law and fulfilled ethical standards in journalism.
Luke Duggleby a Bangkok- based freelance photographer is the other fellow selected to document South Asia through this fellowship.