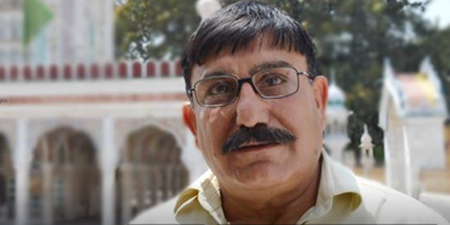 JournalismPakistan.com February 04, 2019


ISLAMABAD – Shamsul Islam Naz, a senior journalist and a former secretary general of Pakistan Federal Union of Journalists (PFUJ) passed away on Monday. He was 64.
Naz worked for Dawn for 25 years besides stints at The Muslim, The Express Tribune, and the Associated Press of Pakistan (APP).
He was a press freedom activist and worked closely with such greats as Minhaj Barna and Nisar Usmani and faced jail during dictator Gen. Ziaul Haq's time.
Naz was elected the vice president of PFUJ in 1981 and then again in 2007. He was the union's secretary-general from 2009 to 2011.
He leaves behind a son, three daughters and two wives to mourn his death.
Photo: Facebook