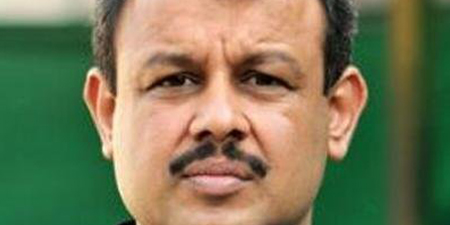 JournalismPakistan.com October 24, 2017


ISLAMABAD – Jang and Geo Group head Mir Shakil-ur-Rehman has filed a complaint with the Federal Investigation Agency (FIA) against senior investigative journalist Asad Kharal following a series of "intimidating" tweets.
The complaint was lodged on Rehman's behalf by Asif Lateef, his Senior Manager PMO & Legal at the agency's Cybercrime Wing in Karachi.
The complainant seeks criminal proceedings against the "culprits in accordance with section 20 and 27 and related provisions of Pakistan Electronic Crimes Act 2016 immediately."
In the complaint he said that a "group of vested interest individuals driven by rival entities of the Complainant are intentionally and publicly publishing, displaying and transmitting information which are intimidating and harmful for the reputation and privacy of the Complainant by way of abusing the Cyber Space.
"By use of information system a Twitter handle is continuously posting highly intimidating content against Mr. Mir Shakil-ur-Rahman and Geo Jang Media Group to harm the reputation of the complainant and the mentioned Media Group.
"The content mostly comprises of baseless, frivolous and concocted allegations of defaming institutions and yellow journalism, to harm the reputation of Mr. Mir Shakil-ur-Rahman and Geo Jang Media Group."
Kharal is associated with BOL News, a bitter rival of Geo and Jang Group.
The URLs of his following tweets are mentioned in the complaint:
Contempt of court hearing against Nihal Hashmi and Mir Shakil-ur-Rahman tomorrow
BOL TV exposes Geo TV's wickedness and anti-Pakistan agenda
Geo News owner Mir Shakil-ur-Rahman has an offshore company; Tehlka TV has solid evidence
Jang Geo Group crosses limits to appoint favorite person as SECP chairman
#Jang Group owner #MirShakil made bid to discredit court, #JIT : #SC #MirShakilThreatensSC
JangGroup A state Within a state. Circulated a false News of appointment of Tahir Mehmood