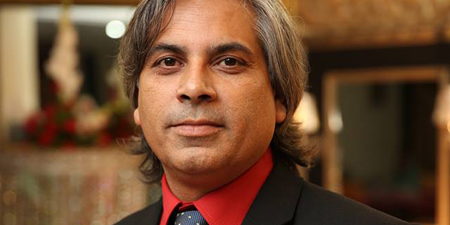 JournalismPakistan.com May 24, 2018


ISLAMABAD – ARY News Television on Thursday began targeting senior DawnNews journalist Mubashir Zaidi (pictured) after one of his stories in the international media was denied.
Writing for the Indian newspaper The Hindu, Zaidi reported that China had asked Pakistan "to explore ways of relocating Jamaat-ud-Dawa (JuD) chief Hafiz Saeed to a West Asian country in response to mounting international pressure to act against him for his links with terror groups."
According to The Hindu story, Chinese President Xi Jinping made this suggestion to Prime Minister Shahid Khaqan Abbasi on the sidelines of the Boao Forum in China last month.
China dismissed the news as "shocking" and "baseless" while Prime Minister Abbasi also denied it as untrue.
However, ARY as it did when it came to another Dawn journalist Cyril Almeida earlier, quickly termed it as an anti-Pakistan agenda being followed by Zaidi. The channel ran the news in its headlines in successive bulletins – the tone and presentation indicating it was trying to settle some score.
Zaidi who appears in the program Zara Hut Kay on DawnNews is a respected journalist.
Maryam Zara, a social media activist, saw it as harassment. She tweeted: "@ARYNEWSOFFICIAL baseless campaign against @Xadeejournalist is continuity of the hostile attempts against @dawn_com earlier @cyalm was the target now they got #MubashirZaidi They must reflect upon themselves instead of harassing journalists."
Photo: Facebook (Mubashir Zaidi)