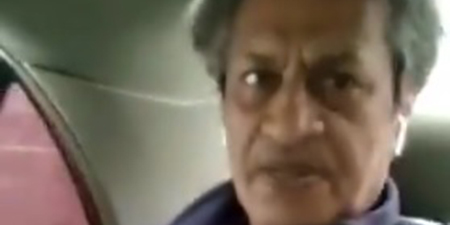 JournalismPakistan.com April 20, 2021


ISLAMABAD—Absar Alam, a senior journalist and former chairman of Pakistan Electronic Media Regulatory Authority (PEMRA), survived a gun attack on Tuesday.
Alam was out walking near his home when the shooter fired a shot at him and escaped.
Passers-by rushed him to a nearby hospital where doctors termed his condition out of danger.
Alam is a vocal critic of the PTI government and the military.
In a video clip shared widely on social media, Alam said he was walking when he was fired at, the bullet hitting his ribs. "I am in high spirits and will remain so; this is my message to the attackers. I am not afraid of these things."
Although not involved in active journalism since leaving PEMRA in December 2017, he has worked in print and electronic media for many years. He was a resident editor of The Nation at one time.