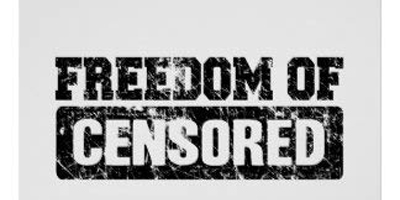 JournalismPakistan.com May 02, 2016


ISLAMABAD - Pakistan is witnessing worrying new policies and practices that can have serious consequences on freedom of expression and safety of media in the country, according to the Pakistan Press Freedom Report issued by Pakistan Press Foundation (PPF) on World Press Freedom Day commemorated globally on May 3.

The report cites aggressive system of editorial advice to television channels by Pakistan Electronic Media Regulatory Authority (PEMRA); legal action prohibiting speeches and interviews of Altaf Hussain, head of Muttahida Qaumi Movement, and the failure of the judicial commission to fulfill its mandated responsibility to identify culprits and fix responsibility for the murderous attack on popular television talk show host Hamid Mir as worrying recent developments related to freedom of expression and impunity for crimes against media. The reports also expresses concern over the passage of the cyber crimes bill by the National Assembly that could be used to curtail free expression; and the banning of feature film "Maalik" and two documentaries 'Among the Believers' and 'Besieged in Quetta'.

The report also notes a number of positive developments related to freedom of expression and safety of media in Pakistan. These included, lifting of the ban on YouTube after three years, creation of "Editors for Safety (EfS)", the decision of the Sindh Police to reinvestigate the killing of journalist Shan Dahar in Larkana District and the conviction of the killer of Khyber Pakhtunkhwa journalist Ayub Khattak.

The report notes that the process of taming television channels that started in 2014 after the murderous attack on Geo Television talk show host Hamid Mir continues unabated, with PEMRA issuing directives that impinge on editorial independence of Pakistan's television news channels. PEMRA has been issuing directives and press advice to television channels on a range of issues coverage of Pakistan's decision not to send ground forces to Yeman; the tragedy in Mina in which many Pakistani citizens died; the coverage of the funeral of Mumtaz Qadri, the convicted killer of Punjab Governor Salman Taseer, and the ban on the broadcast of images and speeches of Muttahida Qaumi Movement (MQM) chief Altaf Hussain. MQM is the fourth largest political party in the National Assembly and second largest in the Provincial Assembly of Sindh province.
Read more here
Related posts from JournalismPakistan.com Archives:
Media's dirty war - who won, who lost?
Tribune marks World Press Freedom Day in unique manner
Pakistan impunity rating increasing: IFJ