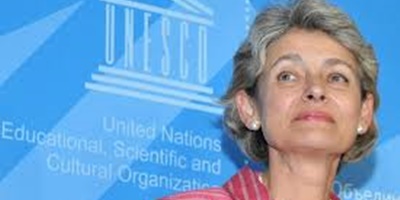 JournalismPakistan.com September 14, 2015


The head of the United Nations agency tasked with defending press freedom has denounced the recent killing of two media workers in Pakistan, and called for an investigation into both cases.

"Violence and fear must not be allowed to prevent journalists and media workers from doing their work," Irina Bokova, Director-General of the UN Educational, Scientific and Cultural Organization (UNESCO), said in a news release, following the killing of Geo News technician Arshad Ali Jaffery, and journalist Aftab Alam.

"The safety of journalists and media workers is an essential condition for the press to keep the public informed. It is important that the authorities investigate these cases and bring those responsible for them to trial."

Jaffery was killed on September 8 in Karachi when gunmen fired on a broadcast van in which he was working. The folloqwing day, Alam, who had reported for a number of news outlets including Geo News and Samaa TV, was shot while driving his car near his home in Karachi.