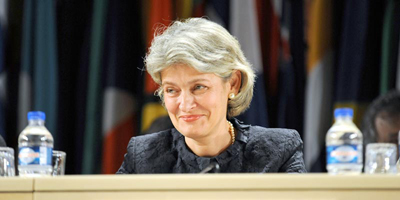 JournalismPakistan.com January 16, 2013
The head of the United Nations agency tasked with defending press freedom has unleashed a volley of condemnations over the killings of journalists in three separate incidents across Pakistan, Tanzania and the Central African Republic (CAR) in recent days.
Director-General of the UN Educational, Scientific and Cultural Organization (UNESCO), Irina Bokova expressed her condolences to the people of Pakistan where a series of bombings in Quetta on January 10 killed at least 100 people and injured more than 200, including three reporters.
"The bomb attacks in Quetta which targeted civilians as well as rescue services and media, were particularly shocking," she stated, adding that the attacks violated democratic values and human rights.
"I urge the Government of Pakistan to do everything within its power to bring those responsible to justice," she continued.
According to independent accounts, three mediapersons were killed in the second wave of bombings which struck the Pakistani city as they rushed to report from the site of the first blast.
Samaa Television reporter Saif-ur-Rehman, cameraman Imran Shaikh, and photojournalist Muhammad Iqbal of NNI news agency were killed.
Ms. Bokova also denounced the killing of community radio journalist Elisabeth Blanche Olofio, who lost her life when rebels stormed her radio station, Radio Be Oko, on January 8 in the town of Bambari in CAR.
In a separate statement, the UNESCO chief condemned the killing of another radio reporter, Tanzanian journalist Issa Ngumba, who was also found dead on January 8.
Ngumba had been missing for three days before his body was discovered in Tanzania's Kajuhuleta Forest, exhibiting signs that he had been strangled or hanged, according to media reports. He is the second journalist killed in Tanzania in recent months.