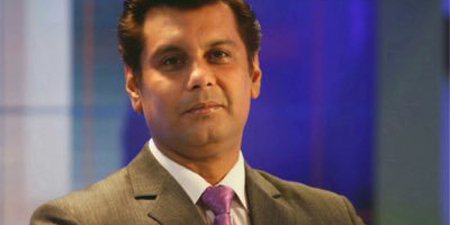 JournalismPakistan.com May 25, 2017


ISLAMABAD – Regulator PEMRA Thursday issued two separate show-cause notices to ARY News for "spreading hatred against the armed forces."
In its special transmission on Dawn Leaks report on May 10, host Arshad Sharif (pictured) drew a comparison between withdrawal of a tweet by ISPR and the 1971 tragedy.
PEMRA saw this comparison as highly objectionable and derogatory, amounting to lowering the morale of the Pakistan Army.
The other show-cause notice was served after analyst Arif Hameed Bhatti cast aspersions on the armed forces in the program The Reporters. This was aired on May 16.
The regulator said the program was telecast in violation of a warning it issued to TV channels not to air unverified or baseless news against the armed forces.
ARY has until June 1 to respond to both notices. The channel's CEO is required to personally appear for a hearing on the said date. PEMRA has also sought details of the survey mentioned by Arif Hameed Bhatti in his program.
Image: Twitter (@arsched)