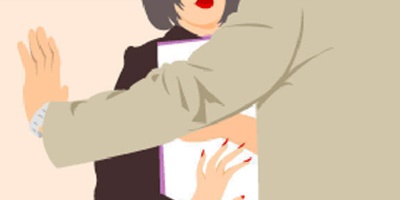 JournalismPakistan.com June 30, 2015
ISLAMABAD: Sherry Ricchiardi, an international journalist and media development specialist, has listed some useful tips for female journalists to avoid harassment on job in her latest article published by International Journalists' Network.

In the article, she said the tips have been gleaned from female journalists over the years during interaction.

The following tips could be useful for female journalists working anywhere in the world:

1. Dress professionally and conduct yourself with confidence and pride in your role as a journalist.

2. Make clear that suggestive comments, crude jokes and inappropriate touches are offensive to you. Ask the abuser, "Would you speak to your mother, sister or wife this way? Would you want someone treating them the way you are treating me?

3. In a calm but resolute manner remind the guilty party that you are a professional woman and that you demand the same respect that males in the newsroom receive.

4. Keep a written record of what was said or done to you. Record time, date, place and your response. Add the names of any witnesses.

5. When on risky assignments, wear a ring that could double for a wedding band. Mention a boyfriend or husband even if one doesn't exist at the time. Fend off offensive behavior by saying, "My husband (or father) would not like you talking (or treating) me this way."

6. If the behavior hinders your work and well being, talk to someone you trust. Check out legal recourse and supportive networks through NGOs or women's organizations.

7. If you are being stalked or fear for your life, go to the authorities. Write down the names of the officers you talk with and request a copy of the report. Ask how quickly they will act. Take a witness to observe their attitude and behavior towards you.

Ricchiardi also suggests the journalists to encourage company management to create a system for reporting sexual harassment, including penalties for offenders.