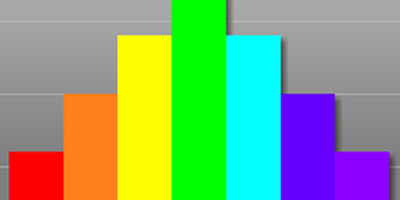 JournalismPakistan.com December 18, 2013 Daud Malik

ISLAMABAD: The rating of TV channels remains a bit of a mystery and somewhat controversial in Pakistan.
To some extent it was solved during the 99th session of Senate this month when Pervaiz Rashid, Minister for Information, Broadcasting and National Heritage, told the House that only one company – Media Logic – based in Lahore is using the "people's meter" technology to rate television programs/advertisements.
During the question hour, Pakhtunkhwa Milli Awami Party's Senator Abdul Rauf Lala had asked the minister about the number of "rating meters" for TV channels presently installed in the country" and the number of these meters in Balochistan, especially in Quetta. The Senator also demanded the city-wise breakup of such meters.
Answering the question, Pervaiz Rashid first clarified that measuring the rating of TV channels is not the "regulatory subject" of PEMRA. "At present, the minister added there are three independent private rating/research companies in Pakistan - Gallup Survey of Pakistan, Media Logic, Lahore and PTCL.
Gallup Survey conducts channels' rating and broadcasting surveys for electronic media clients under paid assignments. It follows traditional diary method for door-to-door survey after selecting sample size.
PTCL also conducts commercial rating of channels' viewership, programs and advertisements but their scope of rating surveys is limited to their Smart TV subscribers only. PTCL, the minister said, has about 40,000 subscribers in the country including 215 in Quetta.
"Rating of TV channel programs/advertisements etc through people meters technology is being done by Media Logic, Lahore only," the minister said. The main clients of these companies are TV channel operators and the advertising companies.
The House was told that the main clients/users of these companies are TV channel operators and the advertising companies. "PEMRA too, as and when needed for regulatory purposes, acquires report from these private companies on payment," according to the reply.
Going further into details, the minister said Media Logic holds the major market share as most of the TV channels and advertisers rely on its report.
Media Logic is operating since 2007 and have panel of 4,000 people in nine major cities from where the data is collected. The cities are: Karachi, Hyderabad, Sukkur, Multan, Lahore, Faisalabad, Gujranwala, Rawalpindi/ Islamabad and Peshawar.
The city-wise break-up of sample size (people meter), according to Media Logic, is: Karachi 1,300, Lahore 900, Rawalpindi/ Islamabad 600 whereas, there are 200 meters each in rest of six cities.
The Senate was told that the company is in the process of expanding their monitoring/tracking network to 20 cities by January/February 2014.
However, Media Logic did not have any people meter installed in Balochistan or Quetta city at the moment mainly because of the law and order situation.