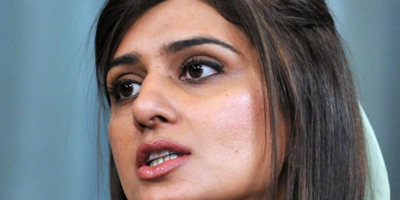 JournalismPakistan.com January 16, 2013
NEW YORK: Pakistan's Foreign Minister Hina Rabbani Khar said at a ministerial-level debate in the UN Security Council on January 15 that terrorists were exploiting the social media to radicalize people.
The debate discussed threats to international security because of terrorism.
"Terrorists' misleading, distorted, and malicious narrative and their demented ideology that justifies the killing of innocent people must be quashed by the international community and the UN Security Council," she said.
"It is our responsibility to counter terrorist propaganda. Our stories about human dignity and values should be louder than their criminal sagas. We must move in concert to decrease the ideological space in which terrorists operate freely."