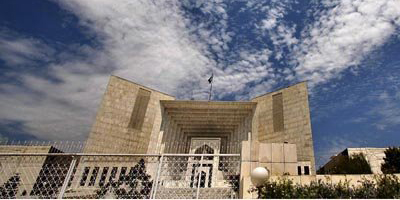 JournalismPakistan.com July 16, 2013
ISLAMABAD: The Supreme Court of Pakistan Tuesday ordered that the Auditor General of Pakistan (AGP) keep oversight of the secret funds.

Announcing its verdict in the Media Commission Case, the court declared Rule 37 (5) of the General Financial Rules illegal and unconstitutional. The rule currently exempts secret service funds from independent audit by the AGP.

The Supreme Court ruled that all expenditure from public exchequer should be made in a transparent manner and each rupee be audited by the AGP to ensure compliance with law.

During 2012-13, as many as 27 ministries had secret funds of more than Rs3.57 billion.

The 20-page order, authored by Justice Jawwad S Khawaja, in constitutional petition filed by journalists Hamid Mir and Absar Alam, clarifies that after the 18th Amendment of the constitution, on account of Article 170 (2), the AGP enjoys a strong constitutional mandate to audit all public spending without exception.

The funds which have been declared as secret either by an executive order or ordinary legislation do not fall outside this purview. Furthermore, autonomous public bodies, which do not receive any government funding, but are established by the government or are under its control, are also not beyond the AGP's duty and power to audit.

The court verdict further clarified that the AGP is allowed, in fact obliged, to exercise oversight over accounting procedures adopted by the government. Article 170 (1) of the constitution and Section 5 (1) of the Controller General of Accounts (Appointment, Functions and Powers) Ordinance, 2001 make this amply clear.