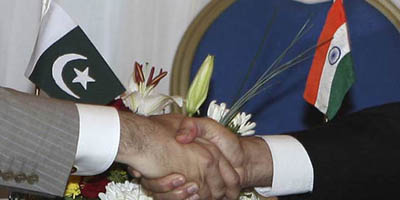 JournalismPakistan.com May 22, 2012
MUMBAI: Journalists representing the Karachi and Mumbai Press Clubs attended a seminar on 'the role of media in promoting peace' Tuesday and called for a liberal visa regime for journalists of both countries.

A 14-member Pakistani media delegation is in India on a week-long trip after having hosted their Indian counterparts in November last year.

Tahir Hasan Khan, the president of Karachi Press Club said journalists of both countries should be granted multiple year-long visas.

Jatin Desai of Mumbai Press Club pointed out journalists of The Hindu newspaper and PTI news agency had to seek permission to travel to Rawalpindi from Islamabad. Similarly, he said Pakistani reporters stationed in Delhi could not easily travel to other places in India.

Fazil Jamili, vice president of the Karachi Press Club, also spoke on the occasion as did Shamim Shaikh, who represents The News.

The Pakistani delegation is also scheduled to meet Maharashtra Chief Minister Prithviraj Chavan and State Home Minister R R Patil besides visiting some newspaper and television offices.


On May 26, the Pakistanis would travel to Pune where they would visit a media house besides attending events hosted by Sarhad, a prominent NGO working for Indo-Pak peace.