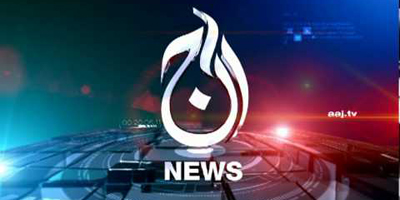 JournalismPakistan.com February 11, 2016


ISLAMABAD - The electronic media's regulatory body PEMRA has advised Aaj Television to avoid airing programs or comments that can provoke sectarian disharmony.

The advice came after the channel in its program Sairbeen on February 9 aired what the authority said was a sensitive report on sectarianism. PEMRA said that while commenting on sects, words were used that could hurt the feelings of followers. It maintained that airing such material could also prove to be a hurdle in way of efforts being made under the National Action Plan for sectarian harmony. "Therefore it is absolutely essential such reports should be avoided."

The statement said airing such programs or material is violation of the article 19 of the Constitution of Pakistan along with Clause F of PEMRA (Amendment) Act 2007 and Clause 20(C) of the Code of Conduct for electronic media.

It again reminded television channels that programs should not contain any derogatory statement or visual which is likely to lead to bias, hatred or disharmony with reference to any religion, sect, community or ethnic group.

Similarly, it said any comments which insult on the basis of ethnicity, color, caste, creed, sect, age, and mental or physical disability should be avoided. The authority said TV channels should not relay allegations which come under the ambit of hate speech.
Related post from JournalismPakistan Archives:
Train anchors properly, PEMRA tells Aaj after indecent remarks aired