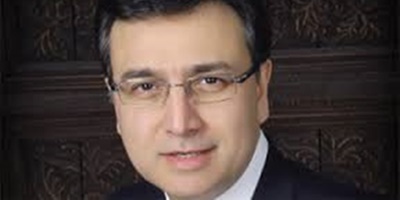 JournalismPakistan.com August 20, 2015
ISLAMABAD: Television anchor Dr Moeed Pirzada plans to clarify his position on his arrest in Abu Dhabi, (United Arab Emirates), in an alleged forgery case.

He was arrested in Abu Dhabi on August 4 for allegedly forging legal documents using his unconscious father's thumb print. His father died on August 10 and the UAE authorities allowed him to travel to Pakistan for his funeral.

"I am in Mirpur & I owe all of you a detailed explanation that will answer all of your questions but let me overcome this personal tragedy," he tweeted Sunday.

In first week of August, Pirzada quit Dunya News and Joined Aaj TV where he was planning to start hosting a current affairs program after August 14.

It is, however, not clear yet if his deal with Aaj TV is still intact.