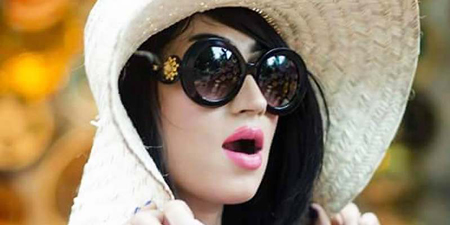 JournalismPakistan.com December 07, 2016


LAHORE - A court has charged four men with the murder of a woman social media star, including her brother, but all four deny involvement in her death, their lawyer said Wednesday.
The woman, known as Qandeel Baloch, gained massive popularity but also drew censure for her outspoken and often risque social media posts.
She was strangled to death at her home in Multan on July 16.
The killing sent shockwaves across Pakistan and triggered an outpouring of grief on social media for Baloch, whose real name was Fauzia Azeem.
Her brother, Muhammad Waseem, addressed a news conference while in police custody a day after the killing, telling reporters about the need to protect his family's "honor".
A cousin, Haq Nawaz, and two other men including taxi driver Abdul Basit and Zafar Khosa were also indicted at a hearing Monday, said Sardar Zafar Ahmed, defence counsel for all four men.
All four pleaded not guilty, Ahmed said.
At least 500 women are killed each year in Pakistan at the hands of relatives over perceived damage to a family's honor that can involve eloping, fraternising with men or any other infraction against conservative values.
The government has been under pressure to pass stricter laws aimed at preventing so-called honor killings.
In October, parliament unanimously passed a law that seeks to close loopholes that allows murderers to go free if they are forgiven by family members.
Under the new law, relatives can still forgive convicts if they have been sentenced to death, but the convict would still have to face, at minimum, a mandatory life sentence. - Reuters