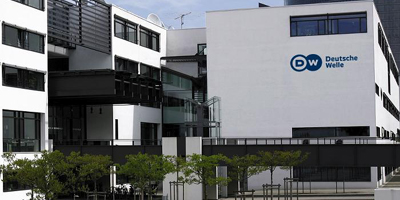 JournalismPakistan.com January 18, 2013
DW Akademie is organizing its 4th DW Media Symposium that will address the topic of "Pakistan Media Landscape: The Effects of Liberalization' on May 29.
The event is being organized in collaboration with Bonn-Rhein-Sieg University of Applied Sciences.
According to the DW Akademie website, at the symposium in Bonn, international media researchers, political scientists, economists, legal experts and journalists will discuss recent developments as well as future trends in Pakistan's media landscape and will examine issues such as journalists' safety, self-censorship, sensationalism, and conflict-sensitive reporting.
It has been more than a decade since Pakistan liberalized its media sector in 2002. The media have developed rapidly since then, but journalists now face many new challenges.
Media professionals have to juggle questions of free speech and self-censorship in an environment that is considered one of the most dangerous for journalists to work in.
The organizers are now accepting proposals for papers.
Photo courtesy: DW Akademie