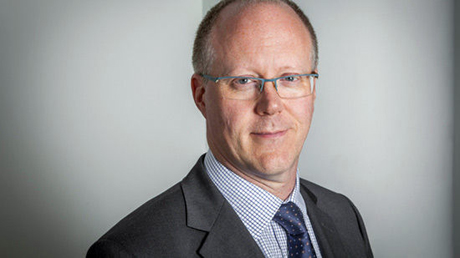 JournalismPakistan.com November 11, 2012
LONDON: BBC Director General George Entwistle resigned just two months into the job, after the state-funded broadcaster put out a program denounced by its chairman as shoddy journalism.
The BBC, reeling from revelations that a former star presenter was a paedophile, brought further problems on its head when a flagship news program, Newsnight, aired a mistaken allegation that a former senior politician sexually abused children.
The broadcaster issued a full apology on Friday, but early on Saturday Entwistle had to admit under questioning from his own journalists that he had not known in advance about the Newsnight report, weeks after being accused of being too hands-off over a previous scandal involving the same program.
Later on Saturday Entwistle announced his resignation, saying the unacceptable journalistic standards of the Newsnight film had damaged the public's confidence in the 90-year-old BBC.
"As the director general of the BBC, I am ultimately responsible for all content as the editor-in-chief, and I have therefore decided that the honorable thing for me to do is to step down," he said.
Entwistle succeeded Mark Thompson, set to take over at the New York Times Co, in September and almost immediately faced one of the biggest crises in the history of the BBC, funded by an annual licence fee levied on all TV viewers.
This was the revelation by rival broadcaster ITV last month that the late Jimmy Savile, one of the most recognizable personalities on British television in the 1960s, 1970s and 80s, had sexually abused young girls, some on BBC premises.
Suggestions have surfaced of a paedophile ring inside the broadcaster at the time and a BBC cover-up. A large-scale police inquiry has been launched.
Entwistle was condemned for the BBC's slow response over the Savile furore and then lambasted after it emerged that Newsnight had axed an expose into Savile shortly after his death and that the broadcaster had gone ahead with planned tributes instead.
His appearance before a parliamentary committee provoked mockery, with one lawmaker saying he had shown a "lamentable lack of knowledge" of what was going on at his own organization.
Thompson has also had to explain what he knew about the Savile episode and has faced questions from staff at the New York Times over whether he is still the right person to take one of the biggest jobs in American newspaper publishing. - Reuters