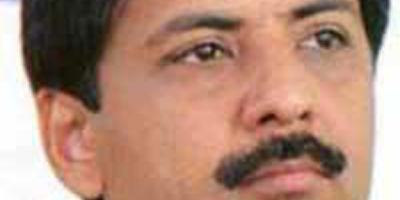 JournalismPakistan.com December 28, 2013
LAHORE: Arshad Ansari (picture) of the Journalists' Panel edged Progressive Panel's Mayed Ali to remain the President of Lahore Press Club for the third successive year.
His panel also won the positions of Vice President, General Secretary and six seats on the governing body. The rival panel claimed the treasurer's slot and two governing body seats.
Arshad polled 812 votes in beating Mayed who had 618. Asif Taleb secured 775 votes to become the Vice President. He defeated Zaheer Baber (634 votes).
Shahbaz Mian was elected the General Secretary (850) by outvoting Shoaib ud Din with (562). Farzana Chaurdy defeated Saiama Nawaz (743-681) for the Joint Secretary's post while Asif Chaudry (723) defeated Zulfiqar Mehtoo (693) for the Treasurer's position.
The turnout of voters was 92 percent - 1430 votes being cast out of the total 1555.
Those elected on the Governing Body are: Zahid Rafiq (756), Khawaja Naseer (721), Qamar Bhatti (720), Rizwan Khalid (647), Imran Sheikh, Amjad Usmani (528), Mehboob Ahmed (518) and Tajamal Gurmani.
Arshad Ansari has the distinction of being the President of Lahore Press Club seven times.