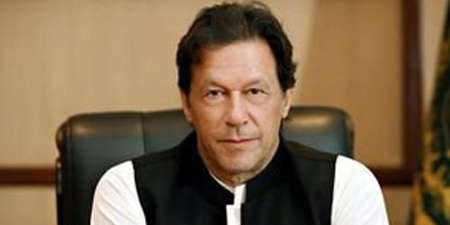 JournalismPakistan.com November 14, 2019 Z.B.Saigol



They say history repeats itself. I've never been one to subscribe to this view until now. I thought the oppressive Zia era censorship imposed on the media was a matter of the past. However, over the last year or so, it has been hammered home in no uncertain way that Pakistan's media is no longer free. It has systematically been muzzled, shackled and bullied into a corner from where there is little or no hope of return.
With Zia and his dictatorship, it was clear as to where the orders were coming from and why. This time around the lines are blurred and much more nuanced. The crunch is coming from multiple sources and directions. The impact, however, is as telling as Zia's dingy censorship offices.
There are even alarming reflections of the past. A well-known author/journalist's column for one of the country's leading English dailies was not taken, the place where it should have been was left blank just like newspapers used to do after a visit to the censor office back in the '80s.
When such blatant incidents of media suppression are pointed out, the government of Prime Minister Imran Khan insists they have nothing to do with it. Indeed, the prime minister dismissively affirmed a few months ago in a televised press conference with the US President Donald Trump, that "the media in Pakistan is freer than ever."
It certainly doesn't seem that way. Not any more.
News network channels have been told subtly and not so subtly that they need to practice restraint, act 'sensibly,' be patriotic, not give in to external pressure, and support the government. The unsaid part of these orders is to be understood and not questioned or tested.
Those media outlets and individuals that do not comply with these 'suggestions' have had to deal the consequences which have ranged from withholding of finances to cutting back of advertisements to threats, attacks, and death.
After years of relative freedom, Pakistan's media and journalists are under an attack so oppressive that its ripples are affecting even the lower echelons of the industry. Because of advertising restraints forced on them, certain publication houses and news networks have had to let go of several employees. Quite a few political and current affairs talk show hosts have been told by their organization to downsize their support staff, a backhanded way of telling them to comply, making it difficult for them to work, and forcing them to quit. Indeed, some have already done so.
An associate producer at Geo TV who was part of the support team for a popular talk show host/analyst was fired after his boss was told to censor the contents of his program and to downsize the team. He refused on both accounts and quit. This course of action directly affected the AP. "Now I'm looking for a job. The industry is overcrowded and competitive; I have nowhere to turn to. I have a family to support, and I don't know how or from where," said the AP who warily insisted I not name him.
Another AP at another news channel told me the working conditions there were so oppressive that it had become imperative to run every story through the Head of Current Affairs and even the Director Programs. "They are under pressure; we are under pressure. It's a depressing and unhealthy situation to be in, and what is worse is that there doesn't seem to be any end in sight."
Award-winning journalist Hamid Mir has gone on record to say that he has not witnessed such a level of interference in media affairs ever. "It is in your face and yet not so open, " he says. "One could understand this during Zia's dictatorship, but we are not under a dictatorship anymore."
That point of view is now standard across the media industry. They say the interference, threats and punitive actions are multi-layered and can take the shape of a person been fired by the management to holding back of finances to withholding advertising. The biggest fear though is of journalists and media personnel being attacked or killed.
The government of Imran Khan vehemently denies it is involved in media suppression and insists whatever actions are being pursued are wholly the initiatives of the management and upper editorial staff of the media, both electronic and printed. "If they decide to practice or enforce self-censorship there is little we can do," said Dr. Firdous Ashiq Awan, Special Assistant to the Prime Minister on Information and Broadcasting.
But speak to any media person, and they will tell you that is a whole lot of bull. "This is like cutting off your nose to spite your face," a reporter, who also did not want to be named, told me. "Why should we want to inhibit or stunt our work? Why should we impose restrictions on ourselves? This does not make sense."
I agree.
It sounds ridiculous.
But ridiculous or not, these are dark days for the media in Pakistan. Just how much darker they get we have to wait and see. The signs, as the self-advertising roadside psychics say, are not good.
Time to buckle up, knuckle down and be prepared.
God keep you safe my brothers and sisters.
Photo: Twitter (@ImranKhanPTI)