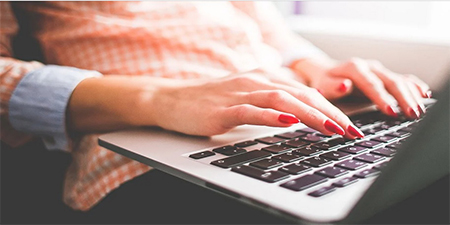 JournalismPakistan.com December 11, 2021 Cherie Conela



ISLAMABAD—Editorial pages are considered highly significant to the popularity and circulation of any newspaper. However, women writers are rarely seen in the editorial pages of Pakistani press, said a female reporter of a leading newspaper. Even more worrying is that even women themselves write extremely little on this issue.
According to her, 90 percent of the editorial content is written by men, which is a significant reason for several feminine issues not being highlighted in the editorials.
"Unfortunately, most of the editors serving in Pakistani newspapers hold a stereotypical viewpoint when writing something about women issues," the reporter, who spoke on condition of anonymity, said.
The proportion of women's statements being published in newspapers, especially in editorial sections, cannot be considered satisfactory, keeping journalists' remarkable role in the struggle of press freedom in view. This space is not only below the minimum acceptable level, but sometimes women's letters to the editor are also trashed based on gender discrimination. "Even some editors do not pay any attention or bother to consider our letters for publishing, after knowing the sender is a female," a student pursuing her degree in media studies said.
The influence of women's narratives in journalism can be seen worldwide. Many female journalists are serving well-recognized foreign media houses in top positions. The Voice of America (VOA) recently promoted Pakistani-origin journalist Ayesha Tanzeem as south and central Asia division director. The position is the highest in the US media held by any Pakistani American female journalist. Similarly, outstanding columns by many Pakistani female journalists posted on Urdu versions of foreign media, including the BBC, VOA, and The Independent, get appreciation on a larger scale.
However, the representation of women columnists for several international newspapers is also not satisfactory. A joint statement issued by International Media Support (IMS) and 44 other international organizations urged media leaders and journalists to take action against gender inequality in the news. It suggested that only 4 percent of all newspapers, radio and TV reports worldwide challenge gender stereotypes.
In its report titled "Tackling the Underrepresentation of Women in Media," Harvard Business Review disclosed that women are comparatively seen far less in the media. "As subjects of stories, women only appear in a quarter of television, radio, and print news," it highlighted.
Myra Imran, a senior reporter of The News International, agreed that women journalists could shape public opinion effectively and project a positive image of the country if provided more opportunities to write on the editorial pages. "Women journalists are in a better position to influence governments and the international community, leading to a change in the best interest of our country facing challenging and uncertain circumstances," she stated. She highlighted that some women journalists play a leading role in the decision-making process of editorial pages in the organization where she works.
"While reviewing the editorial pages of various leading Pakistani newspapers in recent days, I also noticed that most of the columns were written by male columnists. I fully respect the opinion and method of these gentlemen. However, I am much interested in seeing women columnists express their views on these important pages," Fauzia Kulsoom Rana, Convener Women Journalist Association, said. She emphasized that the lack of women's narrative in Pakistani print media is worrisome.