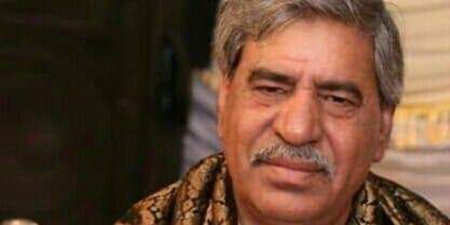 JournalismPakistan.com September 19, 2021


ISLAMABAD—Pakistan Federal Union of Journalists (PFUJ) has condoled the death of veteran journalist C. R. Shamsi.
The union termed his death a big loss to the journalist fraternity and those who believe in democracy, freedom of expression, and human rights.
In a statement issued on Sunday, President Shahzada Zulfiqar and Secretary-General Nasir Zaidi said that Shamsi was not only a brave journalist but a soldier of democracy and a champion of human rights.
"The veteran journalist always fought for the freedom of expression, standing up to the power besides struggling for the rights of common people like laborers, peasants, women, minorities, and other marginalized sections of society. The void that has been created because of his death will never be filled. His struggle for rights of journalists and other sections of society will always be remembered."
The two leaders noted that his struggle would serve as guidance for media workers who are still going through tough times but determined to continue the fight for democracy and freedom of expression."
They said that Shamsi paid a heavy price for his ideology and principles. "But he never gave up his struggle throwing support behind every pro-people and pro-democracy movement, challenging dictators and taking a stand against non-democratic actions of the elected governments."
The PFUJ leaders noted that the death of Shami, I. A. Rehman and Asma Jahangir occurred when the country badly needed them." The country is going through a tough time. Dictatorial tendencies are penetrating every section of society. From power corridors to the parliament, the legacy of dictators seems to be holding sway everywhere with the incumbent regime trying to carry out draconian legislation that will even wipe out the traces of democracy and freedom of expression."
Despite these challenging times, the messages and legacies of these legendary personalities would live on, the two leaders said, adding that the journalist fraternity and masses would continue the struggle of these luminary figures.