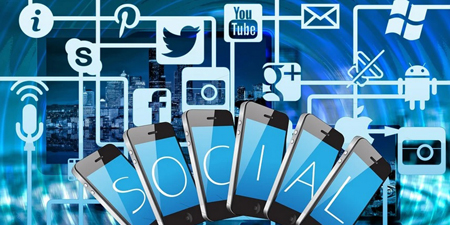 JournalismPakistan.com November 23, 2020


Pakistan has enforced rules tightening control of social media, which could allow authorities to access users' data, in a move activists denounced as a "draconian breach of privacy."
A set of rules that came into force last week requires technology giants like Facebook and Twitter to open offices in Pakistan and store around 50 million users' data on local servers, which authorities could then access anytime, the Pakistan Telecommunication Authority (PTA) said on Friday.
If the companies don't comply, they are de facto banned in Pakistan.
The rules, framed under a 2016 law, also allow the PTA to force social media companies and Internet service providers to remove any material deemed blasphemous or derogatory to the state, its institutions and officials.
The government first introduced tighter rules in February but had to retract them after a backlash by the Asian Internet Coalition (AIC), an umbrella organization for technology giants.
The AIC has again threatened to pull out of the multimillion-dollar digital market in Pakistan if the government goes ahead with the plan, according to a report by Dawn newspaper.
Digital rights activist Haroon Baloch said the rules undermine privacy, adding that his organization, Bytes for All, planned to file a court petition.
"Draconian data localisation requirements will damage the ability of people to access a free and open Internet," said Nighat Dad, another activist.
Censorship has increased in Pakistan since the military-backed government of Prime Minister Imran Khan took over after controversial elections in 2018.—dpa