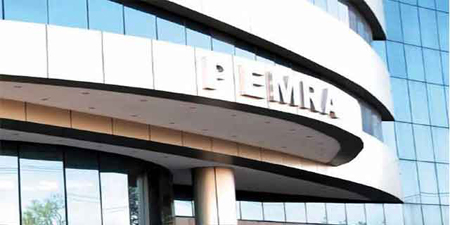 JournalismPakistan.com January 29, 2017


ISLAMABAD - Reacting to Saturday's Dawn editorial about the ban on Dr. Aamir Liaquat Hussain, PEMRA Sunday said the ban is not open-ended or blanket but limited to BOL TV screen to bar the host from appearing under a new umbrella name.
A PEMRA spokesperson said the decision to fix the ban's duration has been left to the Council. It comprises prominent media persons, academicians, lawyers and civil society members who are not PEMRA employees and must decide the matter within 40 days.
PEMRA's clarification was published in the Letters to the Editor section.
"The individual accused of hate speech can appear on any other TV channel or radio but can't deliver hate speeches or incite violence until the council's decision," the regulator clarified.
The program Aisay Nahi Chaley Ga hosted by Dr. Aamir Liaquat has been banned on the grounds of making hate speech, inciting violence against individuals and organizations.
In its editorial published Saturday Dawn feared the ban was blanket and may set precedent for muzzling press freedom.
Maintaining that the ban was limited to BOL TV screen, the spokesperson said previous experience had shown that an anchor could convert himself/herself into a guest/analyst and restart his/her hate speech under a new umbrella name. "Pemra doesn't have absolute power or the means to suppress free speech. It is subject to judicial and parliamentary checks and balances."
The spokesperson said to retain hard-earned freedom of speech, "we must curb hate speech and promote responsible journalism to protect media freedom which is endangered by the irresponsible acts of a few."
The PEMRA ban on the program was however overturned by the Sindh High Court Friday. The media regulator also served a show cause notice on BOL for defying the ban by airing the show, hours after the ban was imposed.
Image courtesy: trending.pk