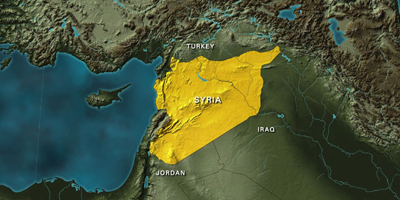 JournalismPakistan.com October 06, 2014
The International Federation of Journalists (IFJ) and the European Federation of Journalists (EFJ) have condemned a tear gas attack on a BBC team by Turkish police.

According to media reports, the BBC team was filming protests by local and Syrian Kurds on the Turkish-Syrian border, near Kobane. As the team were leaving the protests Turkish police fired two canisters towards them from close range. One of the canisters smashed into the team's car. The van filled with tear gas and the BBC team says the curtains and upholstery started to catch fire. The team's driver and safety adviser put the fire out.

"We strongly condemn this attack against the BBC team and we call on Turkish authorities to initiate an immediate investigation to ensure that the police officers who carried out this crime face the full weight of justice for their disgraceful actions," said IFJ President Jim Boumelha.

"It is extremely lucky that none of the media personnel in the car were injured or worse in this senseless attack. "Journalists must be free to move and report without fear of intimidation of attack. The BBC journalists were doing their jobs and reporting the truth in the interest of the public. This attack was unwarranted and illegal and those responsible must pay for their actions."

Commenting on the attack, Michelle Stanistreet, NUJ general secretary, said: "I'm relieved no one was injured but the reality is that this could have ended very differently. Turkish police should not be targeting journalists. The BBC journalists attended the protest to do their job and report on events in the public interest.

"The authorities must respect press freedom and allow journalists to work without harassment or the risk of being harmed. We call on the Turkish authorities to respect the right to report and to investigate the actions of the police following the latest incident on the Turkish-Syrian border."

This is the second attack against a BBC team in recent weeks. On 18 September the IFJ and the EFJ joined international condemnation of an attack on a BBC team in the southern Russian city of Astrakhan. Their car was approached by a number of aggressive individuals who confronted them, violently grabbed the team's camera and smashed it on the road, and then escaped with it in a getaway car.

The IFJ has appealed to all journalists working in the field and reporting on dangerous situations to ensure they take every precaution and stay safe and alert at all times.

The IFJ Safety Guidelines for journalists provide a range of practical safety measures and advice for journalists working in dangerous situations and conflict zones. You can read them HERE. - IFJ