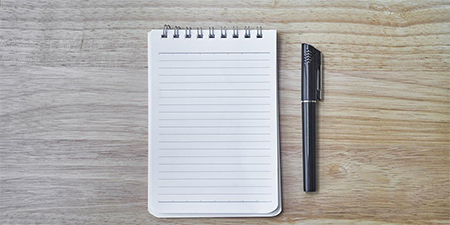 JournalismPakistan.com May 01, 2022 Daud Malik



ISLAMABAD—Late Mazhar Ali Khan, editor of Pakistan Times, maintained way back in the 1990s that when journalists join the government and try to find dirt on the opposition leaders, their tricks degrade politics.
Throughout Pakistan's history, journalists have remained part of the political disputes, a trend that continues in all its severity.
In one of his columns for his weekly magazine The Viewpoint, Khan harshly criticized Hussain Haqqani for trying to find dirt on former Prime Minister Benazir Bhutto during the first government of Nawaz Sharif in 1992. Haqqani, at that time, was serving as political adviser to Sharif.
Khan's Between the Line (BTL) column in The Viewpoint on 6 February 1992 starts by giving Haqqani's side of the story. "Nawaz Sharif's special media expert has boldly denied all the Press reports charging that, on a recent visit to India, he was engaged in trying to find 'suitable' material for a book on Benazir Bhutto—as part of continuing IJI effort to malign the Leader of the Opposition and lower her position in public esteem."
The details of denial continue. "The whiz kid Haqqani – not to be confused with the respected columnist who bears the same surname – has stated that the Indian Press reports were complete fabrications, and that he was involved in any such project which also sought an Indian journalist to author the book."
However, afterward, Khan gets angry with Haqqani.
"Haqqani's reputation, his reputed close association with the yellow rag Facts and his involvement in a host of other dirty tricks on behalf his employees—which included planting stories about Prime Minister's Bhutto's request for Indian troops to advance to Pakistan's borders—deprive him of whatever credibility he may enjoyed when he was a Jamaat stalwart. The truth about his latest venture will certainly be established beyond any doubt sooner or later."
The brief column maintained that such tactics only degrade the level of politics. "However, it needs to be repeated that such low tactics degrade Pakistani politics and further weaken the people's faith in the diarchic system that they have been compelled to accept—mostly on the ground that, at any rate, it is better than Martial Law."
Khan passed away in January 1993. A year before his death, The Viewpoint ceased publication in 1992.
Haqqani served as the spokesperson for Prime Minister Benazir Bhutto from 1993 to 1995. Haqqani also served as Pakistan's envoy to the US during the third government of the Pakistan Peoples Party from April 2008 to November 2011. He had to resign because of the Memogate controversy.
You may also like to read: