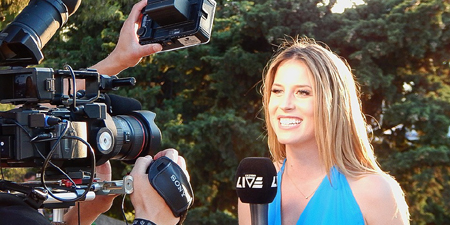 JournalismPakistan.com July 11, 2019


UNESCO is launching a one-year project that will promote an enabling and secure environment for women journalists that allows them to carry out their work safely.
Implemented in India, Sri Lanka, Mali, and Senegal, the project will address the issue from multiple perspectives.
Through a research component, UNESCO will analyze the scope of threats faced by women journalists in the selected countries.
Building on this research, capacity-building workshops will empower women journalists and sensitize media managers and local security forces to gender-based threats against journalists. To encourage institutional change, UNESCO will support media organizations in implementing and strengthening existing gender-sensitive safety policies. The project will also include a global awareness-raising component.
Journalists all over the world are exposed to safety risks, not only when working in conflict areas but also when reporting on potentially divisive topics such as politics, migration, or corruption.
In addition to being targeted for their reporting, women journalists are often also targeted because of their gender. The abuse and violence that they face are all too often of a sexist or sexual nature.
Threats and violence against women journalists, whether they occur online or offline, can have a devastating effect on these journalists' psychological health and ability to carry out their work, but also have a broader impact on society.
Harassment and threats can lead to self-censorship and push women out of the already male-dominated media sector. This silencing of women's voices stands in the way of inclusive societal discourse and sustainable development.
It is with these challenges in mind that UNESCO is partnering with the Swedish Postcode Foundation to tackle the range of threats that women journalists face both in the digital environment and offline, taking into account the specific contexts of the four target countries.
The project falls under the umbrella of the UN Plan of Action on the Safety of Journalists, which encourages an approach that takes into account the gender dimensions of threats and violence.
It is also in line with 39C/Resolution 39 adopted by the UNESCO General Conference in 2017, which invited the director-general to reinforce activities aimed at addressing the specific threats to the safety of women journalists
The Swedish Postcode Foundation is a beneficiary of the Swedish Postcode Lottery and promotes social development through a range of projects tackling local and global challenges. This project marks the first cooperation between UNESCO and the Swedish Postcode Foundation. – UNESCO