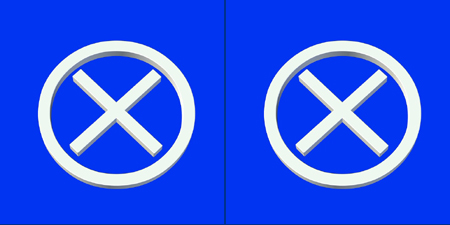 JournalismPakistan.com November 27, 2017


ISLAMABAD - In a major act of censorship, the Pakistan government enforced a blanket blackout of news and current TV channels as well as a shutdown of several popular social media platforms spread over November 25 and 26 in an attempt to prevent media coverage of political protests and access to information online.
The shutdown included 24/7 current affairs and news channels on cable network, Twitter, Facebook, YouTube sites for 28 hours to clamp total blackout of information hours after police and other law enforcing agencies began a security operation on November 25, 2017 - against supporters of a religious group demanding resignation of a federal law minister over blasphemy charges.
"State-enforced mass censorship and cutting off access to sources of information is unacceptable as it infringes on constitutional guarantees of the right to freedom of expression and access to information," Freedom Network, the Pakistan-based media watchdog said Monday.
If there was a danger of inflammatory media coverage, the government could have taken other administrative decisions to enforce the Code of Conduct for electronic media while covering security operation to restore public order, it added. "But resorting to extreme step speaks of mala fide intention of the government to deny public access to information."
With a deal struck between the protesting group and the government, it looks that perpetrators of crimes against journalists will go unpunished. "Letting these perpetrators go scot-free will reinforce impunity for crimes against journalists and media houses," the Freedom Network reiterated.
Over a dozen of journalists were reportedly attacked while covering sits-in of these supporters of the religious group in Rawalpindi and Karachi. "About 15-20 protestors were involved in beating me up," Yasin Hashmi, a reporter for Business Plus channel said in his audio message. The journalist received eight stitches on his head.
The Rawalpindi-Islamabad Union of Journalists said it received unconfirmed reports of attacks on nine journalists. They included Qamar Mansoor (Dunya News), Sadam Mangat (Channel 24), photographer Tanveer Shahzad (Dawn), Yasin Hashmi (Business Plus), photographer Pervez Aasi (Metro Watch), photographer Zulfiqar Zulfi and Sultan Shah of (Abb Takk TV) and Shiraz Gardezi (Geo TV).
In Karachi, senior journalist Tariq Abul Hasan of Geo News was attacked when he was covering sit-in of supporters of the same religious group.
Cable network and other social networks were restored Sunday evening (November 26), 28 hours after they were suspended following a Pakistan Electronic Media Regulatory Authority (PEMRA) order to take 24/7 current affairs and news channels off cable network for what it called was "violating" code of conduct while covering the "security operation."
The PEMRA notification ordered channels to abide by Clause 8 (8) of the Electronic Media (Programmes and Advertisement) Code of Conduct 2015, to show "utmost sensitivity" and refrain from coverage of the operation.
It issued guidelines for media to follow while covering the "security operation" and blamed media for ignoring these.
Pakistan faced such a situation after 10 years. Former military ruler Pervez Musharraf imposed emergency in 2007 shutting down news channels and banning online social networks.
During the latest ban, only WhatsApp remained operational.
The Pakistan Federal Union of Journalists (PFUJ) denounced the government action. "This is a draconian order and very much the violation of Article 19 A of the Constitution," Ayub Jan Sarhandi, Secretary-General of the PFUJ said in a statement.
In Islamabad, RIUJ arranged protest demonstration to condemn the blackout of information.
Angry supporters of the religious group also attacked and damaged DSNG vans of Aaj News and Samaa channels.