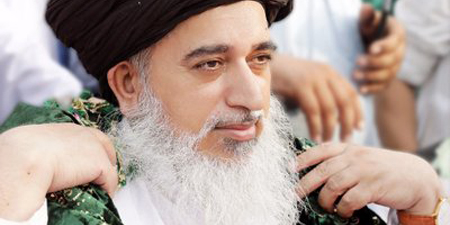 JournalismPakistan.com November 27, 2017


ISLAMABAD – A religious leader who led a 22-day sit-in that sparked violence and brought the country to a standstill, on Monday held journalists hostage for a short time.
Khadim Hussain Rizvi, the leader of Tehreek-e-Labbaik Ya Rasoolullah, reportedly got angry after learning that his press conference was not being beamed live.
He told the media persons to air his presser live or they wouldn't be allowed to leave. Rangers personnel had to intervene to let the journalists leave.
Rights activist and journalist Marvi Sirmed tweeted: "How many of you know that Mullah Khadim Rizvi held the journalists hostage for 15 minutes today when he learned that his presser was not being aired by TV channels. Meeia had no option but to oblige these goons because all the organs of state are willingly helpless."