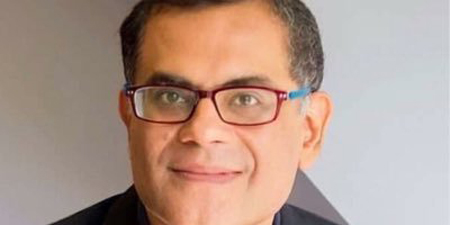 JournalismPakistan.com September 07, 2018


ISLAMABAD – Raza Rumi, Editor of Daily Times, author and analyst has been named the director of the Park Center for Independent Media (PCIM) at Ithaca College, United States.
According to the Ithaca College website, Rumi has been a scholar-in-residence at the college since 2015. He is also a visiting faculty at Cornell Institute for Public Affairs.
He has written for such outlets as Foreign Policy, The New York Times, CNN and Al Jazeera. Before taking up journalism, Rumi was a director of the Jinnah Institute and executive director of the Justice Network.
He has also worked at the Asian Development Bank and advised the United Kingdom's Department for International Development and the United Nations, in addition to a long stint with Pakistan's Administrative Service.
Rumi had to immigrate to the United States after being targeted by extremists in Lahore in 2014.
The Park Center was launched in the Roy H. Park School of Communications in 2008 with a gift from the Park Foundation to study journalism-oriented media outlets that create and distribute content outside traditional corporate systems and news organizations.
Photo: Twitter (@Razarumi)
Related stories from JournalismPakistan.com Archives:
Daily Times Editor Raza Rumi confesses withholding articles and statements
Raza Rumi is the new editor at Daily Times
Divided media industry more of a threat to workers, says Raza Rumi
Raza Rumi to speak in Washington D.C.
Raza Rumi to go off screen 'for some time'
Express News anchor Raza Rumi survives gun attack, driver killed