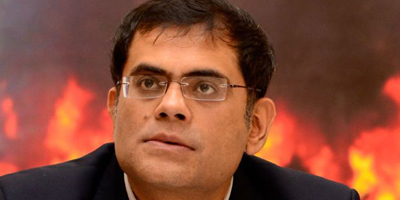 JournalismPakistan.com April 25, 2014
ISLAMABAD: Senior journalist Raza Rumi, who miraculously survived a gun attack in Lahore last month, will be speaking on Reporting in Pakistan in an event in Washington D.C on May 1.
Rumi left the country fearing for his life after his vehicle was ambushed in Lahore last month by gunmen, an attack that left his driver dead and injured a guard.
The event, a general discussion is being organized by the Committee to Protect Journalists (CPJ) and the New America Foundation.
Kati Marton, an author, journalist, and board member of CPJ and the New America Foundation will be the keynote speaker.
Rumi is a consulting editor at Friday Times and an analyst on Express News Television. The other panelist with him will be Joel Simon, Executive Director of CPJ.