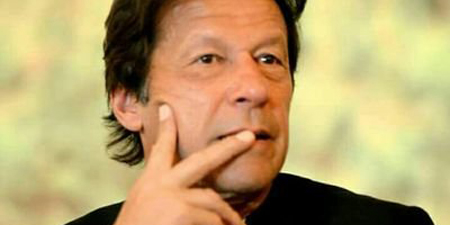 JournalismPakistan.com August 15, 2018 By Econobserver



ISLAMABAD - An overgrown, tightly regulated public sector dominated and highly inefficient energy sector poses the most complex set of governance and economic challenges for the incoming government. It is not only the single biggest direct contributor to Pakistan's current twin deficit predicament which is threatening the country's macroeconomic stability, but the energy sector also suffers from deep-rooted structural problems with corrosive effects on country's exports, investment and growth. Following are some of the key aspects of the energy sector challenge:
Total energy imports (POL, LNG and Coal) amounted to nearly $16.0 billion in FY2018, accounting for more than 25% of the country's total imports. About 45% of Pakistan's total primary energy supply comprises of imports. Moreover, about 40% of total primary energy is consumed in power generation.
Large energy subsidies and chronic circular debt problem have been putting a huge strain on the country's fiscal account. The outstanding amount of circular debt outstanding is pushing PKR 1.0 trillion while overdue receivables of IPPs have crossed more than 10 months.
The massive expansion of energy sector without adequate analysis and planning, under long-term take-or-pay contracts protected by sovereign guarantees, is causing energy costs to increase amid snowballing capacity payments. According to NEPRA's State of Industry Report for 2017, the aggregate amount of capacity payments in NTDC's system increased from PKR 280 billion in FY2016 to PKR 490 billion in FY2018. This amount shall continue to rise with the commissioning of additional contracted capacities which are presently under construction. NTDC projects surplus capacity to exceed 5,500 MW by 2021.
The sudden shutdown of oil-based power generation without planning is having a domino effect on the entire energy supply chain travelling upwards from oil refining to domestic oil & gas production. Local refineries produce around 3.0 million tons of furnace oil, which is primarily consumed in power generation. Presently, no plan is in place to deal with the unintended consequences of phase-out of oil in power generation. Lower refinery runs can result in shortages of other refined products (petrol and jet fuel) and can even disrupt domestic oil & gas production.
Energy pricing anomalies especially in the natural gas market are not only leading to inefficient consumption of scarce domestic energy resources but are also putting the export-based textile industry in Punjab at a huge disadvantage. Locally produced natural gas (available to the power sector and industry in Sindh and KP) is priced more than 50% cheaper than the imported RLNG. Moreover, the power sector's merit order for gas-based power plants is flawed. Due to the supply of cheaper domestic natural gas, plants with lower thermal efficiency are actually ranked much higher (relative to those consuming RLNG) on dispatch order than they would otherwise. Similarly, several power generating units of K-Electric and captive power with much lower thermal efficiency get supplied natural gas thereby increasing LNG imports (than would otherwise be needed if strict thermal efficiency criterion were followed).
As explained above, the magnitude and complexity of the challenge posed by the energy sector is enormous with no quick fixes. A well thought out plan and its diligent implementation are needed to attain a viable and sustainable energy sector. Following are some suggestions that would help in resolving the energy sector challenge.
Governance: Subsequent to the merger of ministries of petroleum & natural resources and water & power, the ministry of energy has become the largest and by far the most important ministry of the government, with administrative oversight of the country's largest PSEs (OGDC, PPL, GHPL, PSO, PARCO, WAPDA, GENCOs, etc.) falling under its domain. There is an urgent need for revamping management and governance at all levels i.e., ministry, regulators, PSE, etc. Energy minister/advisor should preferably be a technocrat with established credentials. An independent think tank comprising technical, legal and financial experts may also be set up for planning and policy advice on matters relating to the energy sector.
Federal/Provincial Coordination: Given joint control of federal government and provinces over energy, there is a need for coordination between the federating units. The CCI forum should be used more effectively for political, policy and administrative harmony on matters relating to energy.
Integrated Energy Plan: There is a critical need for developing an integrated energy plan with short, medium and long-term strategies and demand/supply forecasts. The plan should take into account global energy trends (especially relating to technology and efficiency) and maximizing the use of domestic energy resources with due consideration to environmental factors.
Exploiting domestic energy potential: Policies should be put in place to exploit domestic energy potential from both non-renewable (oil, gas and coal) and renewable sources. Oil & gas pricing needs to be revisited to incentivise exploration and production from conventional (oil & gas and Thar coal) and nonconventional sources (shale and tight oil/gas). Moreover, a long-term plan for the shift to electric/hybrid vehicles should be introduced. Pakistan's massive renewable energy potential (hydro, wind and solar) can help cut energy imports while minimizing the environmental costs.
Focus on Thermal Efficiency: Pakistan has huge potential for energy savings in the entire energy chain i.e., production, transformation, transmission, distribution and consumption. Electricity generation, in particular, offers low hanging fruits. With surplus power generation capacity now becoming available in public grid, minimum thermal efficiency standards (fuel specific) should now be set and enforced. Old and inefficient plants of GENCOs and K-Electric should be shut down and/or phased out.
Remove pricing anomalies: Domestic gas and electricity pricing anomalies should be eliminated. Gas price for industry and power generation should be uniform across the country. Moreover, gas and electricity tariffs should be regionally competitive but also encourage a shift of industry from in-house captive generation to NTDC. With large capacity surplus building up in NTDC network, there is an urgent need to increase grid electricity supply to contain the rising cost of electricity generation but distributing growing capacity payments over a larger number of units.
Roadmap for sector deregulation: Most of the current inefficiencies and issues in the energy sector are due to the regulated nature of the industry with the dominant role of the public sector which translates into higher cost of energy for the consumer. It is important to achieve complete deregulation of the energy markets with a strong regulator to protect consumer interests.
Photo: Twitter (@ImranKhanPTI)