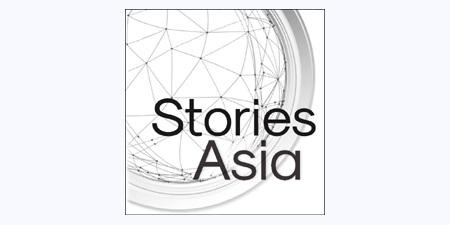 JournalismPakistan.com May 03, 2018


On World Press Freedom Day 2018, StoriesAsia, one of the world's largest collectives of freelance journalists from 16 South Asian and Southeast Asian nations has been set up as media face an unprecedented financial crisis amid widespread repression of freedoms.
Journalists across Asia have shown exemplary resilience in the face of repressive regimes, often paying for their courage with life and limb. Underpaid and censored as they are, Asia teems with both experienced and newbie freelance journalists keen to have their stories noticed around the world.
Despite the technological and multiform developments in journalism, this vast region remains both misrepresented and underrepresented in the global narrative. Even as Asia in particular and the world in general edges towards more controlling governance, the voices of the most intensely affected - the impoverished and those unwillingly made invisible by socioeconomic upheaval, force majeure events and geopolitical game-playing - are being muted and are often lost to time.
StoriesAsia intends to address the imbalance in regional coverage, and to tell stories clearly and honestly through a subaltern perspective by, literally, walking the terrain and disseminating the stories as widely as possible.
StoriesAsia's reportage and analysis from the ground will also counter the ongoing assault of fake news, much of which is cooked up in the closed confines of rooms packed with nonjournalists.
It is through humanising narrative nonfiction - a largely ignored journalistic genre in the region - that StoriesAsia will seek to replace the present-day parade of faceless numbers. We live in times of an empathy deficit - and that is unacceptable.
To that end, StoriesAsia will work with both audiovisual and print journalists across platforms and in multiple formats. The list of continent-wide freelancers is already substantial, and growing. Journalists are from India, Nepal, Bhutan, Bangladesh, Pakistan, Afghanistan, the Maldives, Myanmar, Thailand, Cambodia, Vietnam, Indonesia, East Timor among others. – Press release