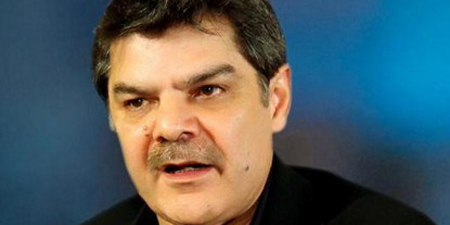 JournalismPakistan.com June 30, 2017


ISLAMABAD – The National Accountability Bureau (NAB) Thursday lodged a complaint with Pakistan Electronic Media Regulatory Authority (PEMRA) against Mubashir Lucman, host of program Khara Such on Channel 24.
In a letter to chairman PEMRA, NAB termed the program as absolutely false, baseless and concocted, which casts aspersions on chairman NAB and the bureau as an institution.
The program was aired on Wednesday (June 28).
The complainant further said the channel, by airing such false and defamatory program, had deliberately made an attempt to tarnish the respect and image of NAB and its chairman.
Moreover, the channel, without obtaining the official point of view of NAB has also violated PEMRA's Electronic Media Code of Conduct 2015.
The primary duty of a reporter or a host is to place the right information and statistics before airing any program and has to verify pros and cons of the story, but in the said program, the host went on air without verifying record and leveled allegations, the letter said.
It was also mentioned that "the channel management and host of the program are in material breach of, inter alia, section 3(1), section 4 (9) and section 22 (1), (3) and (4) of the Electronic Media Code of Conduct notified by the Government of Pakistan in 2015".
The bureau has immediately sought necessary action against the channel's management and Mubashir Lucman for violating PEMRA's code. - APP